for lawn up to 600m²

Easy to use, easy to install

Powered with 28V lithium cells

App remote control using Bluetooth

Multiple cutting zones
Mowox RM 600 Li BT
RM 600 Li BT Comfort Serie; Robotic mower with 28V lithium battery, up to 600m² lawns, App connectivity, multiple cutting zones.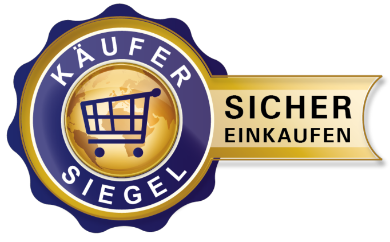 Prices incl. VAT
Product information "Mowox RM 600 Li BT"
POWER AND DURABILITY. SMARTER THAN EVER.
Strength, autonomy and easy connectivity brought together in a robusthousing using ASA plastic for improved weather resistance & UV protection.
Now nothing is stopping your customer from having the best garden in the neighbourhood without breaking a sweat.
Mowox robot mowers are designed to keep a garden fresh and clean without any hassle.
Sound level only 66 dB(A)
Progressive cutting height adjustment 20 - 60 mm
Cutting method = random chaotic with boundary wire
2nd & 3rd area function for hard-to-reach areas of your lawn
Cutting system with three pivoting blades, reversible for extended lifetime
Blade protection guard with integrated grass comb
Aware of its surroundings:

Rain sensor
Lift/ tilt / obstacles / reverse sensors

Garden size 600 m²
Cutting width = 180 mm
35% (20°) climbing angle thanks to the twin high torque brushless drive motors
EASY TO INSTALL. EASY TO USE.
Easy to reach safety STOP button
Easy software update directly from the app, or via USB stick
Anti-theft protection with PIN
Illuminated LCD display with large keyboard for easy programming and connection to Bluetooth
Powerful 28 V battery 2.0 Ah with lithium cells
EXCEPTIONAL MOWING WHILE YOU'RE BUSY ELSEWHERE.
The ideal partner for all garden owners who appreciate a perfect looking lawn all times. Thanks to innovative technology and programming, Mowox robots maintain even large gardens quietly and free of emissions.
Smartphone connectivity up to 30 m distance using Bluetooth
Full control from your fingertips with the Mowox® App
| | |
| --- | --- |
| Product series: | Comfort |
| For lawns up to approx. (M²): | 600 |
| Mower housing: | Kunststoff |
| Cutting width in cm: | 18 |
| Battery system (voltage): | 28V Max Lithium |
| Battery advantages: | Emissionsfrei, Geräuscharm, Pflegeleicht |
| Battery performance in (Wh): | 28V / 2.0 Ah (56Wh) |
| Type of battery cells: | Lithium-Ionen, 18650 |
| Scope of delivery battery (model): | Mowox® BA 118 |
| Scope of delivery of charger (model): | Ja, 1,8 Ah Ladegerät/Ladestation (BC 129/BC 130) |
| Included: | 150 Meter Begrenzungskabel, 200 Heringe |
| Mulching: | Ja |
| Cutting height adjustment: | 20-60 mm, zentral, stufenlos |
| Carry handle: | Ja |
| Mows fully automatically: | Ja |
| Installed in no time: | Ja |
| Cutting method: | mit Begrenzungskabel, zufällig |
| Cutting system: | 3 rotierende Klingen, drehbar für doppelte Lebensdauer |
| Mowing result: | Mäht streifenfrei und gleichmäßig |
| Cut protection system: | Eingreifschutz, Hindernissensor, Lagesensor |
| Wireless connection: | Bluetooth, App |
| Suggested daily mowing time: | 4 Stunden |
| Mowing time settings: | 1 Zeitfenster pro Wochentag |
| Keyboard: | Einfache Menüführung, Intuitive Programmführung |
| Illuminated LCD display: | Ja |
| Automatic charging: | Ja |
| Anti-theft protection: | mit PIN, lauter Signalton bei unauthorisiertem Wegtragen |
| Software update connections: | per App oder USB Stick |
| Slope performance: | 35% (20°), 17% (10°) seitlich und am Begrenzungskabel |
| Sensors: | Hindernis, Regen, Anheben, Umkippen |
| Sound level: | 66 dB(A) |
| App available for: | Android, iOS |
| Warranty: | 24 Monate Herstellergarantie |
| Extended warranty: | Gratis, Garantieverlängerung bis zu 48 Monate (Online-Registrierung) |
| Spare parts availability: | 10 Jahre |
| Product net weight in kg: | 9,5 |
| Certifications: | CE |